Manifesta
Manifesta 11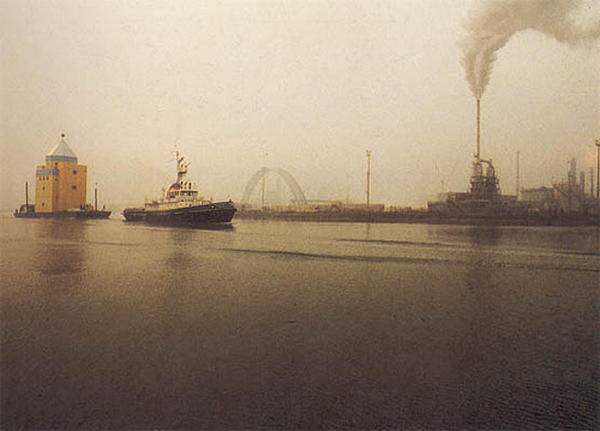 Manifesta 11 will be held in Zurich from June to September 2016. We have been invited to work with students to design and build a Pavilion of Reflections floating on Lake Zurich as the reception building for the European art biennale. The Pavilion of Reflections will be the meeting point for showing art works produced in the city during Manifesta as well as acting as a public swimming bath during the day.
We are inviting applications from Masters students in D-Arch to participate in a collaborative masters design studio to design and build the pavilion between August 2015 and January 2016. Participation will count as a semester design studio but will take place off-calendar in three stages.
The project continues a series of collaborative design and build projects we have completed over the past five years. The Pavilion of Reflections will be the most ambitious in scale, location and use. It will create the central public space for Manifesta and will be for three months a creative and social meeting point for the whole city.
This program does not require previous experience in carpentry or craftsmanship (although all experience is valuable) but it does require a willingness to think through making, to be physically and intellectually engaged in the complete collaborative task.
Alongside the collective core, each student will be required to develop an individual thesis work focusing on a specific topic elaborated from the common project. The case study will be an illustrated written thesis of 5,000 to 7,000 words researching and reflecting on either aspects of material and technical knowledge or on the history and theory of landscape, craft, construction, etc… Each thesis will be individually tutored throughout the semester.
We will cary out a series of workshops that are thematically related to our building project and will give insights into history of making as well as hands-on advise on timber crafting.
This masters course will be happening outside the usual ETH calendar. We will start the course on the 4th August 2015 and end the course on the 17th February 2016. Please Note that Phase I and Phase III will be of higher intensity than a normal semester. Phase II (duration of the regular semester) is forseen to have 3 overall meetings that can be used to refine the design, coordinate work and discuss the thesis.
For more information on the Manifesta please visit www.manifesta.org


To Apply
Please send examples of work on 2 sheets of A3 and a short letter of motivation.
All students from the 5th semester onwards can apply. (max. 32 students)
Excellent design skills needed. Interest and experience in contemporary art, making and construction and advantage but not essential.
The Deadline for the application is the 30th June.You will receive feedback latest by 3rd July if you are accepted. Please apply via email to following address: gusic@arch.ethz.ch


Note
The Pavilion of Reflections requires several consents from statutory authorities outside of the ETH control. While every effort has been made to ensure that all permissions are obtained in time, we cannot guarantee that the project will be granted permission. All students must accept that participation does not guarantee that it will be built.
One of the key dates in the statutory process is 14th August 2015. Should the project be delayed or cancelled before this date, students will be able to enroll in another studio in the usual way.


Credits
Alongside the project you will be required to work on a thesis that is related to the project. The thesis hand in is 16th December 2015. For the project you will be working in groups, but will handing in your individual process book by 16th Febuary 2016. These two parts will be marked and this will result in your semester grade.
You will receive the regular 13 credit points for the semester and additional 3 credit points for the integrated discipline construction.


Contact person
Boris Gusic
gusic@arch.ethz.ch