Altering Architecture
Altering Architecture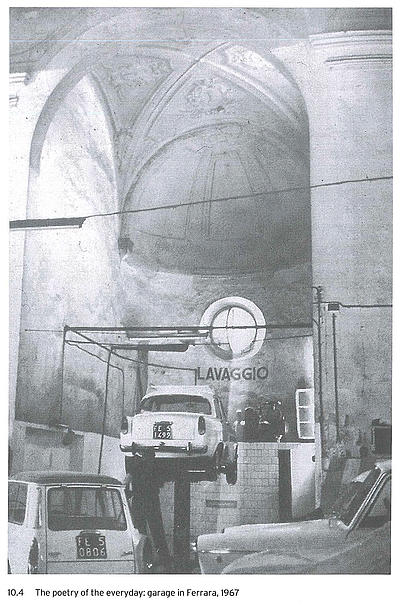 Image from On Altering Architecture, Fred Scott, 2008
To make a building is to make the territory. From a single step taking you from earth to dwelling or a humble windowsill keeping rain and cold outside while inviting light, design crosses culture with climate to define how we dwell. And whether built or grown, our environment is designed and constructed in a combination of modest fragments and great ensembles.
Based on last semester's foundation, we will return to Pula to alter existing situations into a unknown, bright future.
In the Atlas of Pula you have described a complex territory through antiqities, natural and artificial ecologies, infrastructural and industrial landscapes and an intricate network of austro-hungarian military forts. We have seen how small interventions could radically question and transform that territory with new meaning and definition.
We have selected five existing buildings dealing with the larger territory of Pula for you to propose projects related to new kind of tourism. You shall re-use, conserve, convert, take care, transform, extend, alter the city around it.
The proposals will give definition to what is city, caring for what exists (architecture and landscape) but without - to paraphrase Alberti - preventing what has yet to come in the future. Instead we will design the future of these buildings.
Atlas, Building Antiquity Through the Arch by Qianer Zhu and Yaxin Hou
Atlas, Forts Tvrđava Bourguignon by Sacha Rezzonico and Veronica Berardi
Amphitheater Arles, 5th Century
Diocletian's Palace Split, 7th Century
Split aerial view today
Katharina Pula Croatia
Monumenti Pula Croatia
Castelvecchio Verona, Carlo Scarpa 1973
Upper Lawn Pavilion Wiltshire, Alison and Peter Smithson 1962
Upper Lawn Pavilion Construction Wiltshire, Alison and Peter Smithson 1962
Basilica Palladiana Vicenza, Andrea Palladio 1614
Alte Pinakothek Munich, Hans Döllgast 1957
Atlas Industrial buildings Interior by Arno Bruderer and Christa Held
Atlas Industrial buildings Exterior by Arno Bruderer and Christa Held
Atlas Industrial buildings Axonometry by Arno Bruderer and Christa Held
Bofills Factory Barcelona, Ricardo Bofill 1973
Temporary Contemporary Los Angeles, Frank Gehry 1983
Teatro Oficina Sao Paulo, Lina Bo Bardi 1984