Hidden London
Hidden London, 24–30 October 2010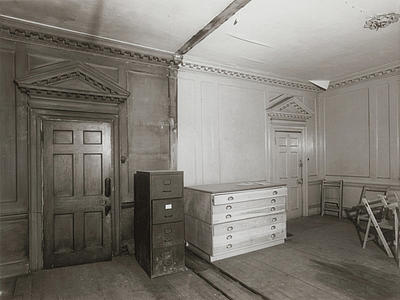 In spite of everything, London contains many more and more varied masterpieces than Rome or Paris … Nothing ever quite fits to the Continental influence; and the true Londoner will never quite fit in any pattern at all, even an English one … tolerant, shrewd, cheerfully vulgar and with a remarkable eye for quick profit.
Ian Nairn, Nairn's London, 1966
Unlike many European cities London is a merchant city where public life is conducted in private spaces. There may be squares and grand streets but these are not the real story. Behind well-mannered eighteenth century facades and repetitive suburbs every form of human endeavour has found its place from the establishment to revolutionaries. We shall go in search of London's hidden heart.
Scholars and friends will lead us on five walks through their own personal London. Of course we can never truly understand it but to travel together across these elusive spaces will be the greatest discovery of all.
Our five walks
Survey of London walk, with Andrew Saint.
Elephant and Castle Drift, with Laura Oldfield Ford
London & Failure, with Douglas Murphy
Outer London, with Peter Beard
Bloomsbury to The City, with Tom Emerson
24–30 October 2010
Price Range C, includes flight, transport and accommodation
10–22 students


Seminar week booklet
Hidden London, Itinerary to seminar trip, October 2010, 210 × 148.5mm, 56 pages, 1 staple, risograph print by Simon Egli on Recyconomic, 80gsm