Making and the Territory
Making the Territory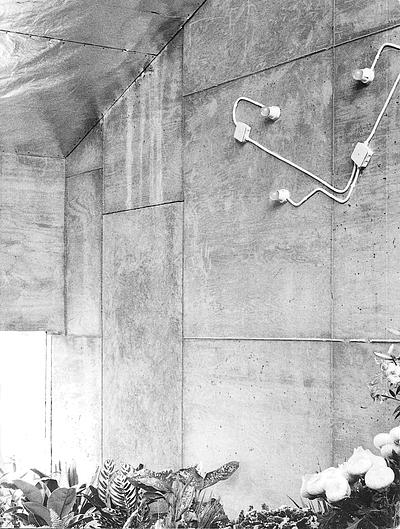 To make a building is to make the territory. From a single step adjusting ground to a humble window sill, design crosses culture with climate to define how we dwell. And whether built or un-built, our environment is designed and constructed in a combination of modest fragments and great ensembles.
We will follow the river Limmat as it flows through Zurich. Despite appearances, the river has been made and remade many times over the centuries to suit differing human requirements providing power to industry and transport for goods and materials and, perhaps most importantly, as a means of controlling the natural water level in Lake Zurich. Design and construction adjusts the natural path set by ancient geological deposits into a dignified urban space.
Part 1: Small is beautiful
We will start the year together by making the first structure in our studio garden. The first full-scale construction in the garden will be matched by a design project for a small building along the river combining living, working and storing. A gatekeepers or gardeners house combines domestic architecture with civic maintenance and cultivation of the wider landscape.
Making and the territory will be reimagined in drawing. We will continue the survey of Zurich with another Atlas of the river in ever-larger spatial investigations from full-scale to the city.
Using improvisation and careful observation, we will seek new architectural possibilities in the world that surrounds us. And just like the bricoleuruses what is at hand, we will use and reuse history and memory just like we reuse space and construction to create spaces and buildings for an unknown future.
Part 2: Big is beautiful
In the spring semester, we will return to the garden for a second year and to the Limmat Atlas for another design project for a large-scale architectural object. In the studio, we will design a tree nursery while in the garden we will add the next layer to the ongoing project to match design and architecture with growth and time. We will nurture what was last year and plant another layer to be continued by others in the future. Nature will no longer be outside of human action. It will be the new reality in which history, space and materials are turned over in the architectural imagination. Over the following years at eth, you will have the opportunity to experience the passage of time over your own work; the garden will grow while architecture ages. We shall work alone and we shall work together to test the limits of individual and collective imaginations.