Life on Earth
Life On Earth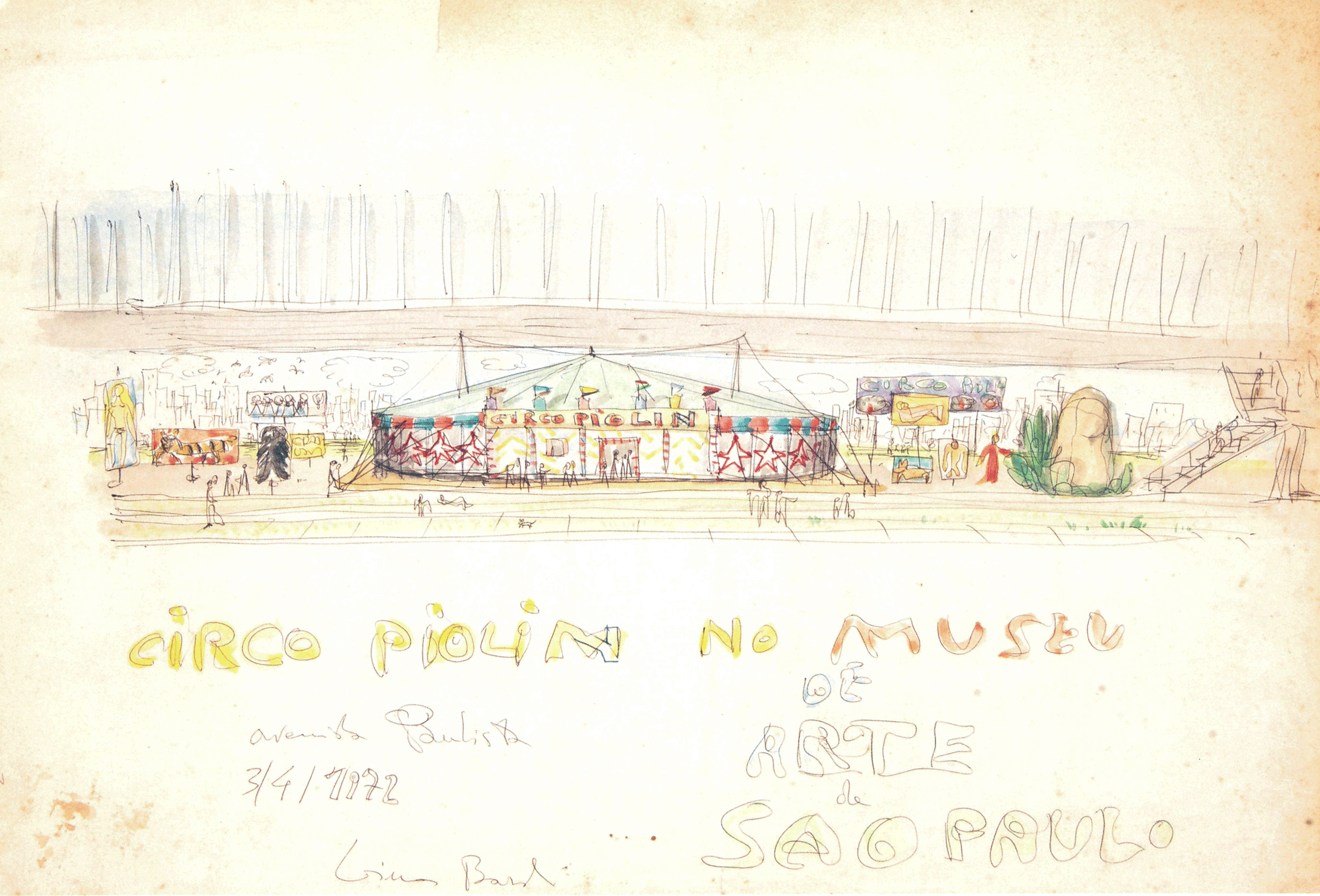 Lina Bo Bardi, Perspective Drawing of the Belvedere of the Piolin Circus, MASP, 1957-68

Lina Bo Bardi, Perspective Drawing of the Belvedere of the Piolin Circus, MASP, 1957-68
Life on earth is a precarious business. But so far, it is the only option we have. We have learned to make the most of it. But we have built too much. Centuries of over production and extraction have turned into a crisis. It is a cruel irony that our era of over extraction is being solved by doing more, not less. More insulation, more mass, more timber, more earth, more renewable, more sealed, more closed.

Yet the stories of human culture and architecture has always returned to its most basic form in times of crisis and celebration. The tent turns setting into settlement in an instant and for an instant. It is ceremonial for queens and kings, celebratory for weddings and festivals, technical for explorers, desperate refuge for the displaced or simply everyday life.
The tent is the origin of architecture and its ghostly memory.
The tent remains the quickest way to produce space with lightest of material means. This semester, we shall design and build a landscape and a tent. We shall attempt a return to the fundamental values of architecture at a time when critical worldly issues conspire to push architecture to the margins. It will engage form, making and craft. We shall create both the landscape and the space from material, plants and ground that already exist. As Bruno Latour has repeated, design is only ever re-design. Materials will be re-used and landscape transplanted for a lighter collective life.