The Great Interior
Altering Architecture
The Great Interior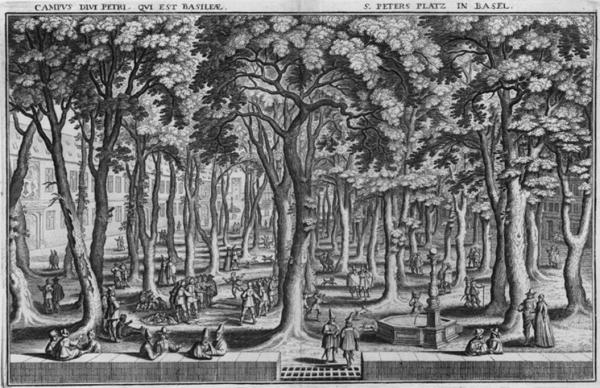 The Great Interior, from Üetliberg to Red Zurich, Zurich, HS19. Image: Merian und Zeiller, Topographia Helvetiae, 1654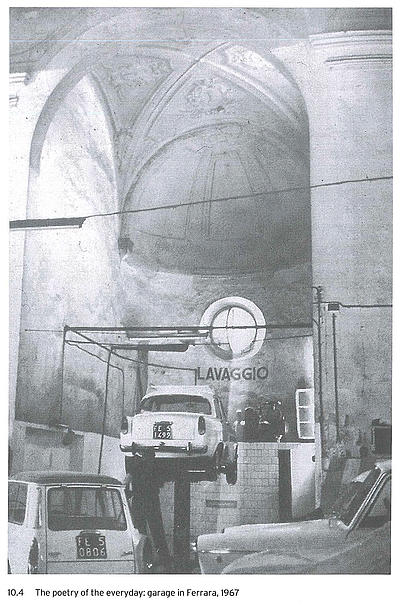 Image from On Altering Architecture, Fred Scott, 2008
To make a building is to make the territory. From a single step taking you from earth to dwelling or a humble windowsill keeping rain and cold outside while inviting light, design crosses culture with climate to define how we dwell. And whether built or grown, our environment is designed and constructed in a combination of modest fragments and great ensembles.
Based on last semester's foundation, we will return to Pula to alter existing situations into a unknown, bright future.
In the Atlas of Pula you have described a complex territory through antiqities, natural and artificial ecologies, infrastructural and industrial landscapes and an intricate network of austro-hungarian military forts. We have seen how small interventions could radically question and transform that territory with new meaning and definition.
We have selected five existing buildings dealing with the larger territory of Pula for you to propose projects related to new kind of tourism. You shall re-use, conserve, convert, take care, transform, extend, alter the city around it.
The proposals will give definition to what is city, caring for what exists (architecture and landscape) but without - to paraphrase Alberti - preventing what has yet to come in the future. Instead we will design the future of these buildings.
Cedric Price, Fun Palace, 1961
Atlas, Building Antiquity Through the Arch by Qianer Zhu and Yaxin Hou
Public Path in Friesenberg, 2019
Atlas, Forts Tvrđava Bourguignon by Sacha Rezzonico and Veronica Berardi
The City in the City, O.M. Ungers, 1977
Amphitheater Arles, 5th Century
Exposition Universelle, Paris, OMA, 1983
Diocletian's Palace Split, 7th Century
Denise Scott Brown in Las Vegas, from Learning from Las Vegas, Venturi/Scott Brown/Izenour, 1972
Split aerial view today
Garten, Fischli/Weiss, 1997/2016
Katharina Pula Croatia
Monumenti Pula Croatia
Signs of Life, Exhibition at the Smithsonian American Art Gallery, Washington DC, Venturi/Scott Brown,1974
from Colazione Sull' Erba, Luigi Ghirri, 1974
Castelvecchio Verona, Carlo Scarpa 1973
Horses Stable in Friesenberg, 2019
Upper Lawn Pavilion Wiltshire, Alison and Peter Smithson 1962
Vorstadthirn, Exhibition at Louisiana Museum of Modern Art, 1999, Pipilotti Rist, Photograph by Poul Buchard
Upper Lawn Pavilion Construction Wiltshire, Alison and Peter Smithson 1962
Screen Shot from Blue Velvet, David Lynch, 1986
Forest Fire at Uetliberg, 1972, Photograph by Ruedi Steiner
Basilica Palladiana Vicenza, Andrea Palladio 1614
View from the Uetliberg over Friesenberg, 1925, Photography by Digra Verlag
Alte Pinakothek Munich, Hans Döllgast 1957
Cologne's Greenbelt
Atlas Industrial buildings Interior by Arno Bruderer and Christa Held
Standard Fencing System Detail
Atlas Industrial buildings Exterior by Arno Bruderer and Christa Held
U.S. Patent 5,056,761
Atlas Industrial buildings Axonometry by Arno Bruderer and Christa Held
Row of Houses with Chainlinked Fence, Jersey, N.J., 1968, Photograph by Dan Graham
Bofills Factory Barcelona, Ricardo Bofill 1973
Temporary Contemporary Los Angeles, Frank Gehry 1983
Garden at the Forest in Albisrieden, 2019
Teatro Oficina Sao Paulo, Lina Bo Bardi 1984
Studio Tom Emerson Garden, 2015
Topographia Paradisi terrestris juxta mentem et conjecturas, Athanasius Kirchner, 1675
Milton Keynes City Club, Milton Keynes Development Corporation, Drawing by Andrew Mahaddie, 1970s
Pfeifenhock Turicum, Zürich, 1986, Photograph by Christian Känzig
Life at Supersurface, Superstudio, 1972
Schweizerische Landesaussstellung, Zürich, 1939
Freibad Heuried, 2019
Knabenschiessen, 2006
The Garden of Earthly Delights, Hieronymus Bosch, 1510
Election Poster for Emil Klöti, Carl Scherer, 1938
Friesenberg, 1967, Photograph by Werner Friedli
Parc de la Villette Competition Model, OMA, 1982
Leisure Centre, David Shrigley, 1992
Demolition of Siedlung Sonnengarten, 2012, Photograph by Barbara Fischer
Japanese Temple, Repair, Timber Detail in Stone, Photographer and Date unkown
Learning from the existing landscape is a way of being revolutionary for an architect. Not the obvious way, which is to tear down Paris and begin again, as Le Corbusier suggested in the 1920s, but another, more tolerant way; that is, to question how we look at things.

Learning from Las Vegas, 1972, Venturi, Scott Brown, Izenour
Outside the interior lies just another, larger, interior. An interior which contains all nature. Until recently, the story of the city has mainly favoured the centre. In the centre architecture found the place for political and artistic representation. The city wall kept hostile outsiders out and concentrated power within. The edge served as a place of defence and exclusion even without a wall. But the emergencies of climate change and globalisation demand another more integrated solution. Architecture needs to find a new purpose and means and today, it is the edge, rather than the centre, which holds the promise for a new type of interior that includes rather than excludes; an interior which contains the whole landscape and our lives within. We shall go in search of utopias on the edge, a new integration of architecture and landscape on the fringes of Zurich. Much of it is already there in communities and ecologies just far enough from sight to escape from a given form. But what is it? It is not a park; it has neither its design or singularity. It is not a garden although it contains many. And it is certainly not a pre-existing nature found on the edge of Zurich although it is perfectly natural. This place is made, is maintained and is regulated yet it feels loose, informal, open, public and even occasionally refreshingly scruffy. It is not civic yet it is cultivated metropolitan space. The landscape of the edge could be seen as a great work of bricolage where a world of multiple uses and environments loosely and informally defined by fences, boundaries and architectures within an accommodating nature.
We shall make a collective Atlas of the Edge, the ecologies, architectures, construction, materials, botany, gardens, working spaces and social lives which find common cause with nature. At the heart of bricolage lies the inventory of existing material and means. If the task is at the scale of an individual maker the inventory is ostensibly simple: materials and tools. When looking at the scale of territory, the architect's inventory is the survey, both record and fiction. The first act of design is to observe and document how the very smallest construction is fundamental to defining the territory and conversely how the bigger conditions of landscape, topography, climate and collective human affairs determine the small actions of everyday life.
We shall start where all of architecture began; in the garden, in our garden at Hönngerberg. We will survey and observe the nature of existing elements and design and build a new structure for the edge. We shall see how the centre has pressed up to the edge and left a space in need of attention.
Once built, the garden project could be seen as a primer for a larger investigation on the edge of the city. To observe how multiple uses and communities have settled within a richly constructed nature and, as the authors of the Garden City believed over a century ago, this integrated landscape may be the site of utopia. Bruno Latour's Cautious Prometheus states; "What no revolution has ever contemplated, namely the remaking of our collective life on earth, is to be carried through with exactly the opposite of revolutionary and modernizing attitudes. This is what renders the spirit of the time so interesting… the revolution has to always be revolutionized… the new "revolutionary" energy would be taken from the set of attitudes that are hard to come by in revolutionary movements: modesty, care, precautions, skills, crafts, meanings, attention to details, careful conservations, redesign, artificiality, and ever shifting transitory fashions. We have to be radically careful, or carefully radical... What an odd time we are living through."
We will ask you to develop a radical architecture based on the world that surrounds you and. We shall see that beyond the edge is not outside, in fact it is just another inside, an interior which is designed, constructed inclusive and productive. In essence, natural.